The RitFit Weighted Workout Bars are steel bars covered with easy-grip rubber, which can be used in a variety of exercises including Pilates, aerobic training, yoga, strength training, etc.
The high-quality weighted workout bar's core is made of heavy-duty steel and it is padded with soft foam for a more comfortable grip that won't get sweaty as you exercise.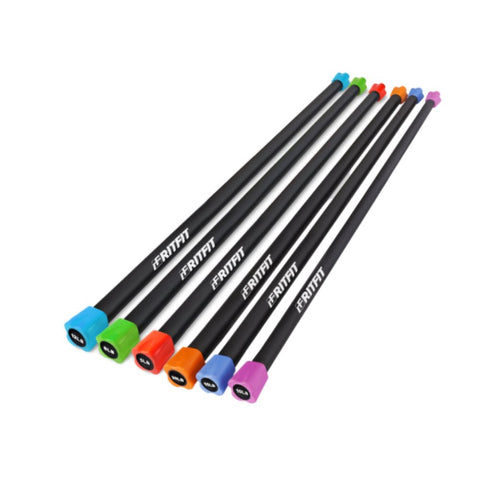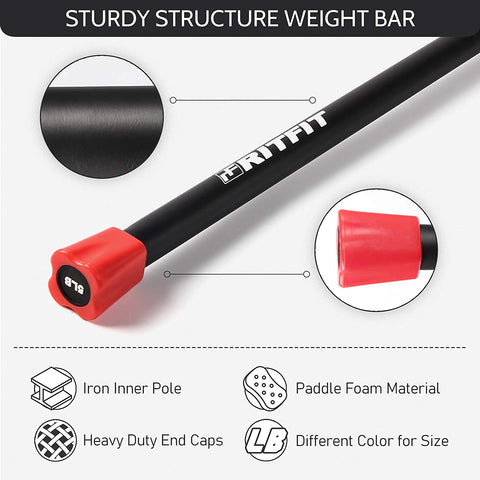 Two-handed lifting provides additional stability for beginners and allows you to lead classes through different exercises and movements. You can add challenges by using one hand, and it is easy for you to identify the weights due to the color-coded end caps.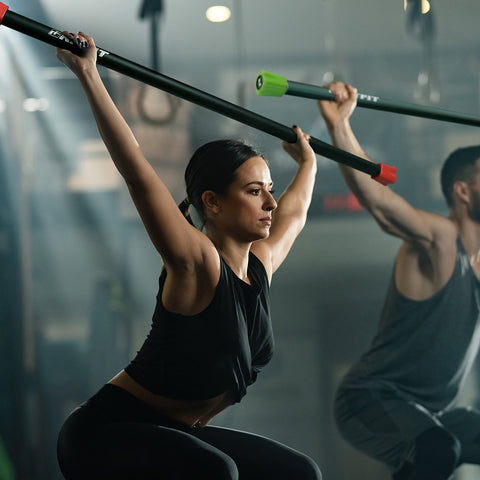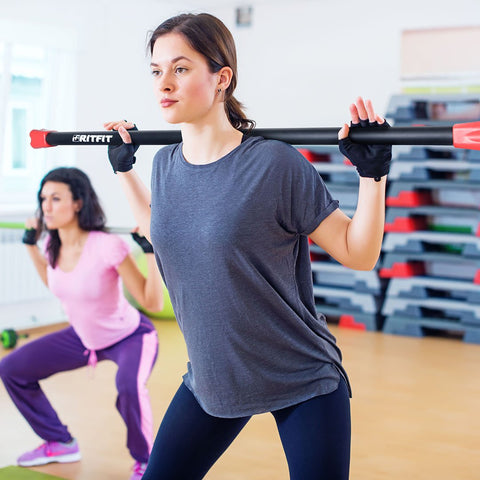 Exercising with the RitFit Weighted Workout Bar helps build body mass and muscle definition. The weighted workout bar is also an excellent tool for sculpting and strengthening the core. It is also effective for toning arms and legs. The bar is also ideal for working on flexibility.
SPECIFICATIONS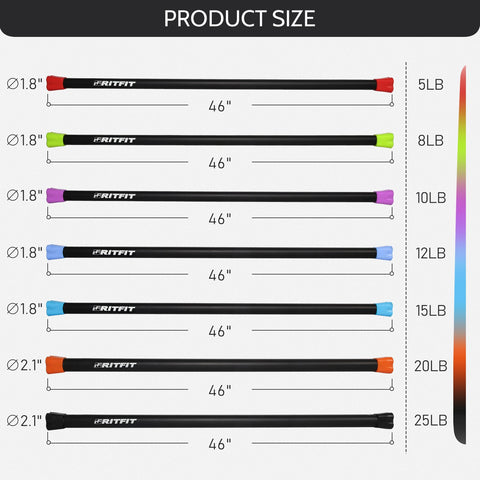 Product: RitFit Weighted Workout Bar Set Rubber Aerobic Exercise Bar 5-25LB

Overall Length: 46''

Overall Diameter: 1.5''(5LB-15LB) 2.1''(20LB-25LB)

Material: Foam-padded steel

Color: Black with Color-Coded End Cap

Available Weights: 5,8,10,12,15,20&25LB
👉 12 Best Weighted Workout Bar Exercises for Beginners: HERE