Home Gym Equipment Starter Pack: The 5 Essentials
Are you interested in putting together a home gym? But there is so much home gym equipment out there. It can almost feel impossible to choose the right items.
 
If you feel a bit confused, don't worry - you're in the right place. Today, we'll break down the five essential pieces of home gym equipment you need. 
 
Let's dive in.
Power Rack
Putting together a good home gym starts with a power rack. Its primary objective is to support a barbell, allowing you to do exercises like squats and overhead press safely and with more weight. 
 
A good power rack model will come with extras that make your training fun and varied - for example, a pull-up bar, weight stand, and cable station. 

Adjustable Bench
An adjustable gym bench is another versatile piece of equipment you should consider. First, an adjustable bench goes great with a power rack because you can use the two for flat, incline, and seated overhead pressing.
Second, an adjustable bench works well for all sorts of exercises, including:
Dumbbell rows

Incline dumbbell press

Seated shoulder press

Chest flyes 
 
And much more.

Dumbbells
Dumbbells are the third piece of home gym equipment you should get. They allow you to train one side at a time, prevent side-to-side imbalances, and improve your balance better. Plus, dumbbells work great because you can use them for all sorts of isolation movements, such as bicep curls, tricep extensions, chest flyes, lateral raises, and more.
 
You can buy various dumbbell sets or get yourself a single adjustable pair, which is more compact and cost-effective.

Barbell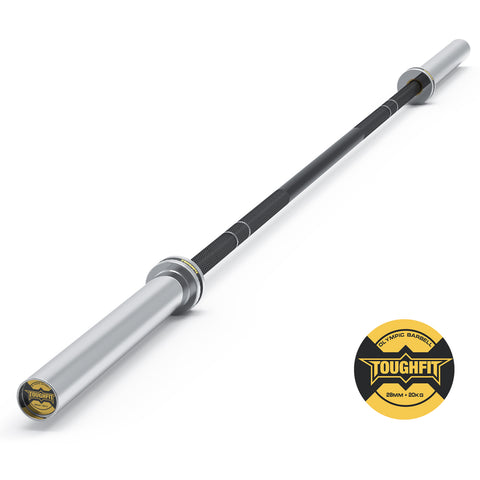 No home gym setup is complete without a barbell. Similar to the other home gym equipment on our list, barbells are incredibly versatile and have many uses. Most notably, you can use a barbell to do compound movements like:
Barbell rows

Shoulder press

Deadlift
You can also pair a barbell with a power rack and do excellent exercises like:
Front and back squats

Heavy overhead press

Bench press

Incline press

Rack pulls
Weight Plates

If you're going to get a barbell, you'll also need weight plates. The barbell might be heavy enough if you're new to training, but it will eventually feel too light to keep you challenged.
We recommend getting pairs of 45, 35, 25, 15, 5, and 2.5-pound plates if your budget allows.
Having a couple of each plate denomination is beneficial because that allows you to adjust the load to perfection. For instance, if you bench press 135 pounds, you can add a pair of 2.5-pound plates and train with 140 pounds a week later. Doing so makes for more seamless progression and allows you to train with proper form as you get stronger.
Micro weight plates are also worth considering for exercises like barbell rows and overhead presses. These plates weigh anywhere from 0.25 to 1.5 pounds and allow you to make slight adjustments to your load for optimal progression. Getting a few can put the finishing touches to your home gym, allowing you to train well, stay safe, and get strong.